Salesforce Staffing Services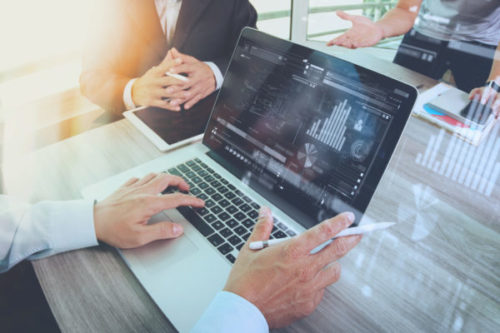 So you want to hire a Salesforce administrator, but you don't know enough about the software yourself to select the right candidate. You're not alone. As Salesforce takes the business world by storm, companies just like yours are on the hunt for professionals qualified to install it.
But how can you recruit someone for a position you may barely understand the responsibilities of?
That's where the Salesforce staffing pros at NewConfig come in. Our team is made up of experts who have hands-on experience using Salesforce. We've implemented it before. We've managed the system for companies of all sizes. And now we want to help you identify professionals with similar qualifications.
Installing Salesforce is an investment in the future of your business, and making sure your next hire is equipped for the task is how you protect it. Don't let poor hiring decisions put your bottom line at risk. Count on the Salesforce staffing team at NewConfig to find candidates who can get the job done right!
How our Salesforce Staffing Process Works
At NewConfig, we believe in a collaborative approach to identifying candidates who have not only the proper training and experience but also the soft skills you're looking for. Join us below as we explain how our Salesforce staffing team can help you find your ideal candidate.
Determine your specific needs.
Since every business has its own niche within a given industry, we'll dedicate time to learning more about yours. Because the more we know, the better we can help. Gaining a better understanding of your industry, as well what you expect from candidates, is crucial to reaching your end goal: hiring someone who can implement the software on-time and on-budget.
Leverage valuable connections. 
Salesforce staffing often depends on how big your network is—not your IT network, but instead, your professional network. How many people do you know with connections to people specializing in Salesforce? NewConfig has strong relationships with some of the top Salesforce professionals in the country. This means qualified individuals are just a simple phone call, email or direct message away.                
Complete a thorough screening process. 
Recruiters who lack hands-on experience using Salesforce can only go so far when asking candidates about their credentials. And that's why some companies end up struggling with a poor install. The good news is we know what questions to ask in order to separate the pretenders from the contenders. This helps you avoid hiring deceptive candidates and protects your bottom line.
Provide a shortlist of the best candidates. 
What may take your HR department a few weeks to complete, we can do in just a few days. Our Salesforce recruiting company can quickly shine a spotlight on top candidates who would be a perfect fit for your organization. With a handful of professionals to choose from, all you need to do is simply select the one you believe has the right skill set, personality and character.
Improve the likelihood Salesforce is implemented successfully.
 Since we make it easier than ever for you to hire experienced Salesforce professionals, you can have confidence in a successful install. This means you'll soon enjoy a more streamlined approach to managing data, boosting workplace efficiency and improving collaboration across departments.
Hire the Best Candidate with Salesforce Staffing Services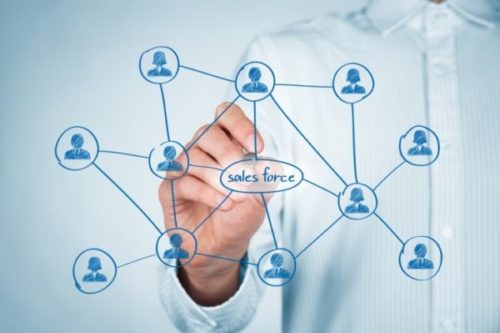 Salesforce.com is creating a divide in the business world, separating organizations that are thriving from those that are surviving. Why? Because as the number one customer relationship management software in the world, Salesforce allows you automate processes and accurately track leads, as well as easily store and share data in a single cloud-based software.
However, despite its growing popularity, there is still a shortage of candidates who are adequately trained to complete installs. But don't be mistaken—some people make false claims about their background in an attempt to land a position. That's why it's common for inexperienced salesforce recruiters to make misinformed decisions.
Lean on the Salesforce staffing pros at NewConfig to help you hire the best candidate! We'll prevent you from onboarding individuals who lack the training and soft skills you require.
Without a doubt, Salesforce is a sound investment—as long as you invest in recruiting a professional who can implement it successfully.
Discover what our Salesforce staffing team can do for your business! Contact us today to learn more