NetSuite Staffing Services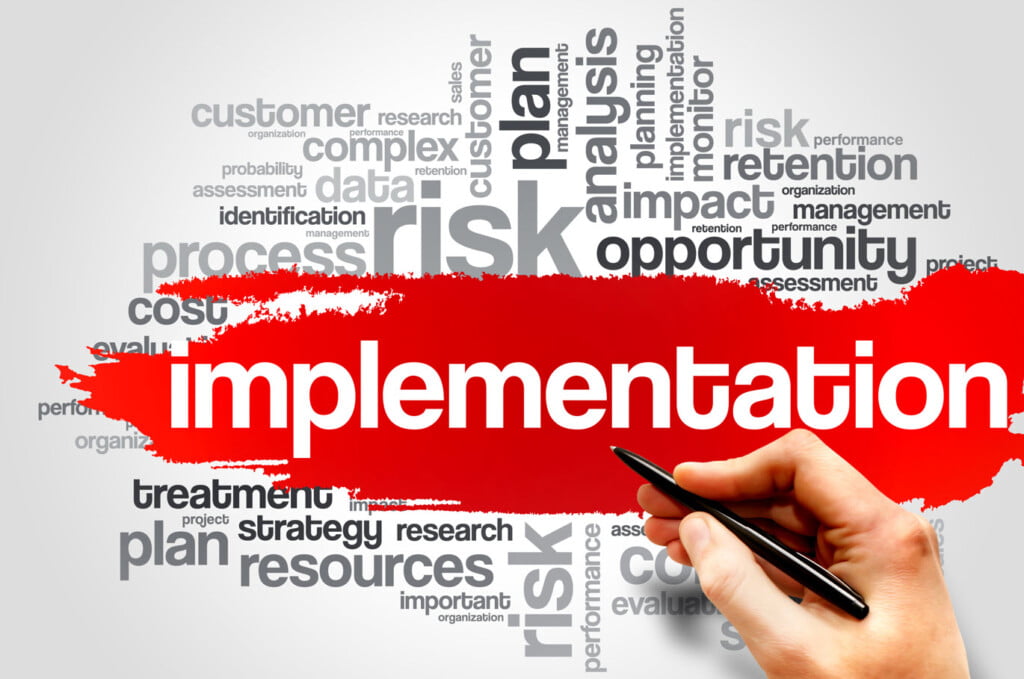 NetSuite is often called the first cloud computing software company to offer web-based business applications. Initially funded by Oracle's co-founder Larry Ellison in 1998, NetSuite evolved to become a top ERP software. Oracle acquired NetSuite in 2016, and now nearly 30,000 global use the solution for ERP, cloud-based financing, and "omnichannel commerce software" (source).
However, as more businesses discover the advantages of cloud-based systems, many face the daunting challenges of NetSuite implementation. An often-quoted statistic from the analyst firm Gartner pins the ERP implementation failure rate at 55% – 75%. The firm has predicted that up to 80% of firms will fail to deliver a successful ERP strategy (source).
To effectively meet the challenges of a NetSuite implementation, firms may need to hire skilled consultants, project managers, administrators, and of course, developers for short and long-term positions. Sadly, the real reason for such a high failure rate of NetSuite implementations is failed recruiting efforts.
NewConfig is a NetSuite Staffing Services Firm located in Montgomery County, PA. We help firms locally and globally find skilled talent to fuel NetSuite installation and implementation. We understand why most firms fail to find excellent NetSuite professionals. To learn more about our NetSuite Staffing Services, please get in touch with our offices.
And please read below to learn more about the top NetSuite staffing challenges–and how to overcome them.
The Top NetSuite Staffing Challenges—And How to Overcome Them
Hiring Professionals with Specific NetSuite Knowledge
When implementing new ERP solutions, many firms mistakenly hire professionals with generalized ERP experience. NetSuite offers various certifications to enterprising developers, administrators, and project managers.
Ideally, however, you must find a skilled professional with valid NetSuite certifications and solid real-world NetSuite implementation experience. To find the best professionals, ignore the typical hiring sites. Instead, search LinkedIn or other social media for suitable candidates or call a qualified NetSuite Staffing Services firm like NewConfig. Furthermore, having Certifications, also known as book knowledge, is helpful, but we recommend focusing on real-world experience. That can be by giving the candidates functional questions about their Netsuite knowledge. NewConfig follows this best practice to uncover the best Netsuite talent.
Hiring Both Permanent and Temporary Staff
NetSuite implementation projects often require both permanent and temporary staff. Some businesses will enjoy a quick and easy implementation. Other companies will have to migrate data from a legacy system to NetSuite, a potentially tedious and time-consuming process that may impact every part of the company.
Understanding who you need to hire and for how long may require a NetSuite consultant with abundant experience implementing various projects.
Creating a Streamlined Hiring Process
The competition for NetSuite talent is growing, and the most skilled professionals rarely stay on the job market for too long—often only a matter of hours or days. A speedy and streamlined hiring process is the key to finding the best talent for your project. A NetSuite Staffing Services firm can source and hire talent in two days or less.
NewConfig: A NetSuite Staffing Services Firm Serving ERP Projects Worldwide
NewConfig Recruits Professionals for a Variety of NetSuite Staffing Services
---
Netsuite Architect

Netsuite Administrator

Netsuite Analyst

Netsuite Developer

Netsuite Project Manager

Netsuite Advanced Financials Associate

Netsuite Consultant

Netsuite Lead
Hear From Our Clients
As a CIO, finding the right talent is the key to building a successful organization and in today's market this can be a very challenging and daunting task!
Over the last three years, NewConfig LLC has been my "go-to" talent acquisition partner. Dmitry and Jason are the consummate professionals and are 100% committed to locating the right candidate, no matter how challenging or difficult or niche the experience requirements may be. Not only do they find qualified individuals that possess the required technical skills, they also focus on ensuring the candidate's fit within the culture of the company. Honestly, I don't know how they do it!
I would highly recommend giving NewConfig an opportunity to fill one of your open positions. I can almost guarantee you won't be disappointed!
Chief Information Officer at Exactech
Cannot say enough good things about NewConfig. When we needed help sourcing hard to fill roles at Pure Fishing and Jarden Home Brands, NewConfig was there for us. NewConfig helped us with roles in technologies such as SAP, Salesforce, IT Admin, and Peoplesoft. These guys are at the top of our industry in finding talent. Hands down great firm.
President at Maris Executive Search
We had an immediate need for a proven SAP Point of Sale Consultant for a complex SAP project. I called NewConfig. They emailed me back with a candidate the next day. NewConfig delivered an expert who helped develop SAP POS DM quickly and got the project back on track. NewConfig is my Go-To firm now.
Technical Resource Manager at Adecco
We were really struggling to find Salesforce Developers in our area. Jason and the team really worked hard to find us some great candidates. It was a pleasure working with NewConfig and we look forward to partnering with them in the future for our needs.
Senior Director at Solera
Absolutely great working with Dmitry and everyone over at NewConfig! Quickly found us a great placement that has consistently impressed our team! Would absolutely use again!
Director of Operations at Christine Kane
Excellent service, if you are looking for a staffing agency this company is simply the best. They were able to find very good candidates for our company, ranging from managerial positions to entry-level employees. Highly recommend.
President at NYWD
Need great recruiters to find executive-level talent? No one better in the field than NewConfig.
President at Fogel Law LLC