Project Management Staffing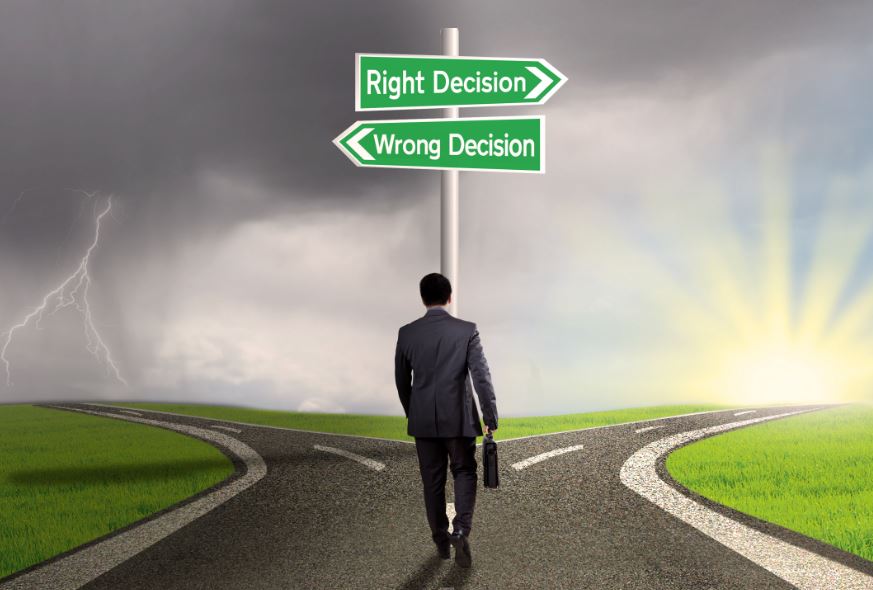 How to Succeed in the New Project Economy
In recent years, leaders worldwide have stressed the value of projects to drive strategic goals and innovation. At the Davos Summit in 2017, Antonio Nieto-Rodriguez, a leading project management advocate, predicted the rise of a new "project economy," in which all organizations have the right "skills and capabilities…to turn ideas into reality" (source).
As a resourceful leader, you understand the value of project management—that is why you're reading this page. As a leader, you also understand that C-level staff and project managers each perform distinctive jobs. As Project Times notes, "leaders set objectives and direction while managers conduct the efforts necessary to achieve them" (source).
As a top Project Management Staffing firm, NewConfig understands the vital necessity of sourcing and hiring skilled project managers to execute today's most critical projects. To understand better how NewConfig can help you thrive in the new #projecteconomy, contact us today.
Streamline Business Processes 
The best project managers understand the value of maintaining the team's focus while adapting to project goals. As Project Times notes, "where leadership is described as affecting change, management is described as creating order" (source). Working much like project managers, the Project Management Staffing team at NewConfig will help you streamline the recruitment process to increase ROI (see below) while finding the best project manager to optimize your operations.
Dramatically Increase ROI
Partnering with a Project Management Staffing firm can increase ROI in two distinct ways. First, by outsourcing recruitment, companies reduce costs by improving the efficiency and speed of the recruitment process while markedly strengthening the odds of a good hire.
Second, a good project manager hire can help to ensure a successful project. As the Project Management Institute notes, "11.4 percent of investment is wasted due to poor project performance" and "an average of 67 percent more of their projects failing outright" (source). No business can afford to indulge in this kind of waste. A successful hire can shift this paradigm, ultimately increasing ROI.
Source Project Managers with Technological Know-How 
While not often required to engineer inventive technological solutions, the best project managers must possess keen IT knowledge. NewConfig's team includes former C-level executives with vast experience in IT and related systems. This unique combination, a rarity in the Project Management Staffing space, ensures that our recruitment professionals can help you find the most appropriate project manager to lead projects that require intensive IT knowledge.
We Offer Full Time and Contract Staffing for the Following Project Management Positions
---
Project Management Positions
Project Managers

Program Managers

Project Controls Managers

Technical Project Managers

Delivery Leads

Planners and Schedulers

Solutions Administrators

Scrum Masters

Agile Coaches
Hear From Our Clients
As a CIO, finding the right talent is the key to building a successful organization and in today's market this can be a very challenging and daunting task!
Over the last three years, NewConfig LLC has been my "go-to" talent acquisition partner. Dmitry and Jason are the consummate professionals and are 100% committed to locating the right candidate, no matter how challenging or difficult or niche the experience requirements may be. Not only do they find qualified individuals that possess the required technical skills, they also focus on ensuring the candidate's fit within the culture of the company. Honestly, I don't know how they do it!
I would highly recommend giving NewConfig an opportunity to fill one of your open positions. I can almost guarantee you won't be disappointed!
Chief Information Officer at Exactech
We were really struggling to find Salesforce Developers in our area. Jason and the team really worked hard to find us some great candidates. It was a pleasure working with NewConfig and we look forward to partnering with them in the future for our needs.
Senior Director at Solera
Absolutely great working with Dmitry and everyone over at NewConfig! Quickly found us a great placement that has consistently impressed our team! Would absolutely use again!
Director of Operations at Christine Kane
Cannot say enough good things about NewConfig. When we needed help sourcing hard to fill roles at Pure Fishing and Jarden Home Brands, NewConfig was there for us. NewConfig helped us with roles in technologies such as Salesforce, SAP, IT Admin, and Peoplesoft. These guys are at the top of our industry in finding talent. Hands down great firm.
President at Maris Executive Search
We had an immediate need for a proven SAP Point of Sale Consultant for a complex SAP project. I called NewConfig. They emailed me back with a candidate the next day. NewConfig delivered an expert who helped develop SAP POS DM quickly and got the project back on track. NewConfig is my Go-To firm now.
Technical Resource Manager at Adecco
Excellent service, if you are looking for a staffing agency this company is simply the best. They were able to find very good candidates for our company, ranging from managerial positions to entry-level employees. Highly recommend.
President at NYWD
Need great recruiters to find executive-level talent? No one better in the field than NewConfig.
President at Fogel Law LLC