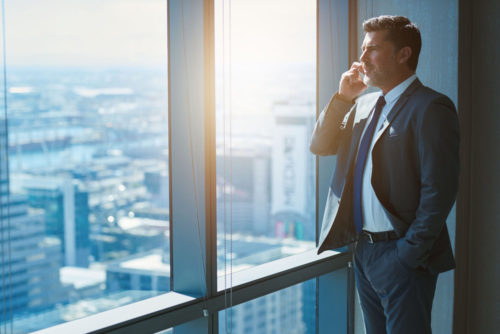 Recruiting a salesperson for your organization is no easy task. You want someone with experience in your industry, a proven track record of success and who fits your culture. All this can take months to develop as your HR department screens and interviews candidates, costing you time and money.
And even after all that, do you really get to meet with professionals who you would be confident hiring? As one of the top sales staffing agencies, NewConfig makes it simple to pinpoint qualified candidates in no time! We take the stress and uncertainty out of the hiring process, so you can focus on growing your business.
Shortly after you contact us, we'll put you in touch with skilled professionals whose credentials match what you're looking for. Join us below as we discuss the details of our sales staffing process.
How Our Sales Staffing Process Works
Identifying your needs. 
We believe in a consultative approach to helping clients locate sales professionals. That's why we want to first learn about your business, your industry and the role you want to fill. Your input matters to us! With a better understanding, we can begin to shine a spotlight on the best candidates available.
Utilizing our network.
Our sales staffing agency has strong connections across a variety of industries, from pharmaceuticals and healthcare to IT, consumer products and more. This means qualified sales professionals are just a phone call, direct message or email away. NewConfig's vast network can help streamline your hiring process.
Screening candidates. 
Say goodbye to tedious screening processes and count on us to do what we do best: verifying credentials. We know what questions to ask to confirm if individuals are being truthful on their resumes. This way, we can quickly separate the contenders from the pretenders, so you don't waste your time interviewing dishonest candidates.
Providing a shortlist to choose from. 
Once our screening process is complete, we'll send you information on several qualified candidates. This makes it easier than ever to hone-in on professionals who would be a perfect fit for the position. At this point, you simply select the individual who you believe has the right skill set, personality and character.
Stimulating growth.
 By helping you hire a salesperson with confidence, people skills, charisma and resilience, we make it possible to reach your end goal: generate more business and receive an ROI from this position. We understand what you what to achieve through this hiring process. That's why we'll deliver candidates who can help your company reach the next level.
Get Started on Your Sales Staffing Process
Recruiting a salesperson doesn't have to be difficult. Our team of sales staffing experts can minimize costs and quickly deliver a shortlist of skilled professionals. When it comes to growing your business, time is money.
Don't wait any longer. Tomorrow's business leaders are waiting to be hired, and our team is eager to help. Give us a call or complete a contact form today to speak with a member of our sales staffing team!