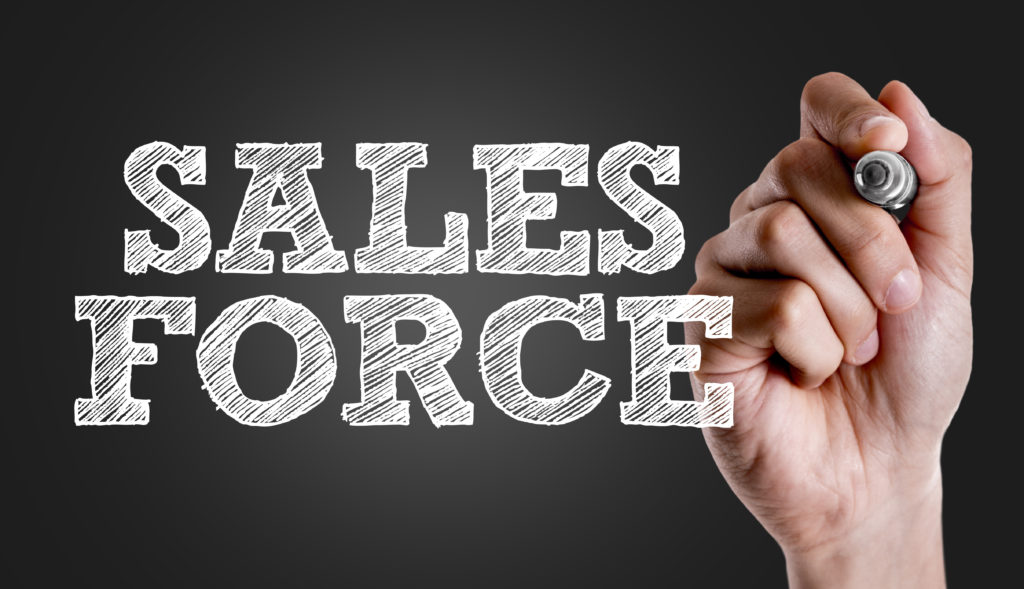 Need help recruiting Salesforce developers for your business? At NewConfig, our Salesforce recruiters have the industry knowledge to match you with qualified, skilled candidates.
Implementing Salesforce is a significant investment that can quickly get derailed if you fail to hire trained professionals. That's why we connect you with individuals that will get the job done right.
Our Salesforce recruitment process involves a consultative approach in which we learn about your specific needs and discover candidates who have the proper skill set, personality and character for your company. This way, you don't have to leave the task of installing Salesforce to amateurs.
By partnering with our Salesforce recruiters, you have confidence knowing the software is implemented successfully. We help protect your bottom line and ensure your data is synced properly across all departments.
Our Salesforce Recruitment Process
Determining your needs. 
After contacting our Salesforce recruiters, we listen closely to find out the exact needs of your company. By doing so, we customize our search for the best candidates based on your industry. Whether you're in IT, healthcare, sales or finance, we can identify professionals who are well-suited to install the software.
Access to our exclusive network. 
Having worked in the domain, our Salesforce.com recruiters have formed valuable relationships with some of the top SAP professionals in the country. As such, we leverage our vast network to connect with talented developers. This is just one more way we separate ourselves from the competition.
Comprehensive screening services. 
Unlike other staffing agencies, we have hands-on experience working with this specific software. That's why our Salesforce recruiters know what questions to ask when screening applicants. This means we recognize when individuals don't have the experience they claim to have on their resumes, helping you avoid hiring deceptive candidates.
Quality candidates to choose from. 
By narrowing down our search, our Salesforce.com recruiters will provide you with a shortlist of the best candidates. This makes it easier than ever to hone-in on qualified professionals who would be a perfect fit for your business. At this point, you simply select the individuals who you believe have the right skill set, personality and character.
Successful Salesforce implementation. 
Since our salesforce recruitment process ensures you hire trained candidates who have experience implementing the software, you get to enjoy the advantages of a more streamlined approach to data management. This means you increase workplace efficiency and improve collaboration across all departments.
Get Started on Your Salesforce Recruitment
Despite how vital Salesforce is to growing businesses, there is still a shortage of qualified candidates who fully understand how to implement the software. Even so, there are plenty of people who falsely claim that they have the experience to do so.
However, partnering with our Salesforce recruiters will protect you from being fooled into paying untrained individuals. Since we are experts ourselves, we make sure you hire professionals with the right credentials.
Working with NewConfig takes the stress out of hiring candidates and lets you focus on running your business. You already made the right decision in growing your business through Salesforce, but now it's time to make the right decision about who implements it.
Don't wait any longer to get started. Local, qualified candidates are waiting to be hired. Contact us today to learn more about our comprehensive Salesforce recruitment services!