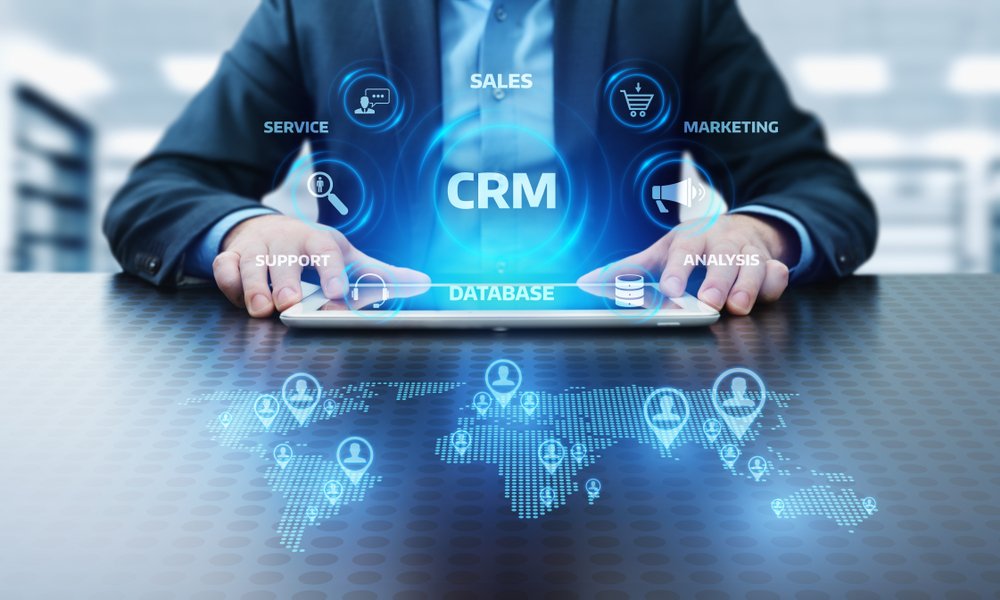 HubSpot offers a complete CRM platform with a suite of enterprise solutions, or "hubs," including a Sales Hub, Marketing Hub, a Service Hub, and a CMS Hub. However, the company made its name promoting "Inbound Marketing," a phrase coined in 2005 by HubSpot's founder and CEO, Brian Halligan.
Marketing that funnels into your inbox produces leads by creating an engaging brand experience with a careful mix of marketing techniques, like content marketing, social media marketing, and SEO.
Many firms also use HubSpot for recruitment. Similar to Inbound Marketing, HubSpot Inbound Recruiting promotes "a remarkable candidate experience through employer brand content and marketing strategies that help companies build relationships with top talent" (source).
Essentially, HubSpot Inbound Recruiting attempts to replicate the work of a top-tier recruitment agency. Using HubSpot for recruiting is a viable option for all types of businesses, including recruitment agencies. As one article notes, "HubSpot Is THE Saving Grace CRM for Recruitment Agencies."
Unfortunately, few businesses understand the challenge of implementing HubSpot as a CRM solution. As a HubSpot recruiter with extensive CRM expertise, NewConfig knows how to succeed with the software. Contact our Montgomery County, PA, offices today. We help companies such as yours find talent that will make their Hubspot CRM experience a victory.
Why Choose NewConfig as Your HubSpot Recruiting Agency?
CRM Industry Experience 
Most good recruiting firms understand how to find top-tier talent. However, not all recruiting firms understand the dynamics of enterprise software solutions, like HubSpot. NewConfig's expert recruiters have hands-on experience implementing and using CRM platforms, including HubSpot. Our industry experience means we can access the best CRM candidates—candidates not found on job boards or LinkedIn. And our insider software knowledge empowers us to "talk the talk" with administrators, developers, and software engineers.
Sales and Marketing Recruitment Experience 
When implementing HubSpot for recruitment or sales, many companies learn a hard lesson: "If you're buying HubSpot in hopes that the software itself will attract visitors, convert leads, and close customers, you're in for a big disappointment" (source). Whether you plan to use HubSpot for recruitment or sales, you're still on the hook for creating great content. Finding HubSpot talent who understand the nuances of software and sales is a rare feat. NewConfig's sales recruitment experience rivals our software experience. This one-two punch makes our HubSpot recruiting team the best in the business—locally and nationwide.
Expansive Recruitment Experience 
Like many successful businesses, many colleges use HubSpot to attract applicants. Using HubSpot college recruiting, USC saw a 75% increase in online traffic and doubled its enrollment in one year (source). USC's success has been replicated in many other areas of recruitment. However, organizations who use the HubSpot recruiter successfully learn one key lesson: The software itself does not lead to a great hire. You might increase the influx of candidates, but you won't always attract the right candidates. A genuine recruitment effort accounts for many nuances, including the candidate's skills and the likelihood of an excellent cultural fit. NewConfig excels at the nuances of recruitment. To learn more about how our unique recruitment company can help you make your HubSpot experience a success, contact NewConfig in Montgomery County, PA, today.
NewConfig Recruits Professionals for a Variety of HubSpot Positions
---
HubSpot Administrators

HubSpot Developers

HubSpot Engineers

HubSpot Inbound Consulting

HubSpot Technical Consulting

HubSpot Migration Services
Hear From Our Clients
As a CIO, finding the right talent is the key to building a successful organization and in today's market this can be a very challenging and daunting task!
Over the last three years, NewConfig LLC has been my "go-to" talent acquisition partner. Dmitry and Jason are the consummate professionals and are 100% committed to locating the right candidate, no matter how challenging or difficult or niche the experience requirements may be. Not only do they find qualified individuals that possess the required technical skills, they also focus on ensuring the candidate's fit within the culture of the company. Honestly, I don't know how they do it!
I would highly recommend giving NewConfig an opportunity to fill one of your open positions. I can almost guarantee you won't be disappointed!
Chief Information Officer at Exactech
Cannot say enough good things about NewConfig. When we needed help sourcing hard to fill roles at Pure Fishing and Jarden Home Brands, NewConfig was there for us. NewConfig helped us with roles in technologies such as SAP, Salesforce, IT Admin, and Peoplesoft. These guys are at the top of our industry in finding talent. Hands down great firm.
President at Maris Executive Search
We had an immediate need for a proven SAP Point of Sale Consultant for a complex SAP project. I called NewConfig. They emailed me back with a candidate the next day. NewConfig delivered an expert who helped develop SAP POS DM quickly and got the project back on track. NewConfig is my Go-To firm now.
Technical Resource Manager at Adecco
We were really struggling to find Salesforce Developers in our area. Jason and the team really worked hard to find us some great candidates. It was a pleasure working with NewConfig and we look forward to partnering with them in the future for our needs.
Senior Director at Solera
Absolutely great working with Dmitry and everyone over at NewConfig! Quickly found us a great placement that has consistently impressed our team! Would absolutely use again!
Director of Operations at Christine Kane
Excellent service, if you are looking for a staffing agency this company is simply the best. They were able to find very good candidates for our company, ranging from managerial positions to entry-level employees. Highly recommend.
President at NYWD
Need great recruiters to find executive-level talent? No one better in the field than NewConfig.
President at Fogel Law LLC