Workday Staffing Services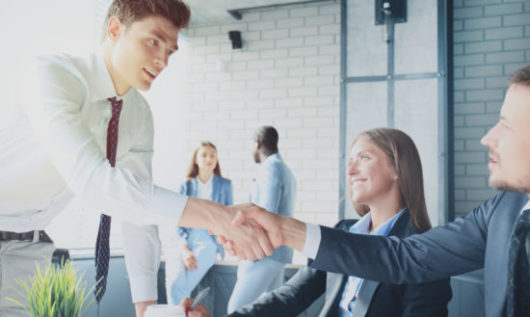 Looking to hire experts capable of implementing Workday Recruiting software? We've got you covered. NewConfig's Workday staffing services ensure you hire the right professional for the job, saving you time and money.
What Makes NewConfig's Workday Staffing Services Elite
We have the tools necessary to help your company install the software it needs to build smarter teams and create better plans for the future. Below we discuss what separates NewConfig from other Workday staffing agencies:
Working experience in the domain. 
Our Workday staffing team has experience implementing, monitoring and managing various applications for companies just like yours. Now, we want to help you identify skilled candidates with similar training and experience, so you can transform your company's talent acquisition process successfully.
Thorough consulting services. 
Before we laser in on qualified professionals, we'll take the time to learn about your organization's unique needs. This way, we can eliminate candidates who don't fit the criteria for the positions you're looking to fill. This allows us to deliver a shortlist only of those individuals best suited for the given workload, as well as your company's industry and culture.
Speedy turnaround.
 While it may take your HR department months to fill available positions, our Workday Staffing services can provide results in as little as few days. Say goodbye to expensive searches for specialists and welcome a faster way of finding your next hire.

Access to a vast network of software professionals.
Having built hundreds of connections over the years, our Workday staffing experts can get in touch with skilled candidates in minutes. In other words, when you partner with NewConfig, you unlock a far-reaching network of professionals with the skills you're searching for.
In-depth screenings. 
The biggest pitfall with finding professionals to install new software is that companies often don't know enough about it themselves to make smart hiring decisions. That's why it's best to partner with a team of recruiters with hands-on experience using Workday. We know what questions to ask to separate the contenders from the pretenders.
Proper guidance for a brighter future.
Thanks to our Workday staffing services, you can onboard professionals who understand how to use this specific software. In return, your company will enjoy a simpler talent acquisition process for many years to come. From gaining insight into your talent landscape to aligning talent with key business goals and developing tomorrow's leaders, the advantages are paramount.
How to Get Started with Your Workday Staffing Services
Avoid the mistake of hiring unqualified candidates to implement Workday Recruiting software for your organization. In today's business world, time is money—so don't waste either on people who lack the required skill set.
Instead, accurately screen and hire the right candidates in less time than it would take your HR department. The investment in your company's future starts with NewConfig.
Ready to receive a shortlist of qualified candidates? Talk with a Workday staffing expert today by completing a contact form or calling 1-800-901-6526.