Three Reasons to Hire NewConfig as your Workday Headhunter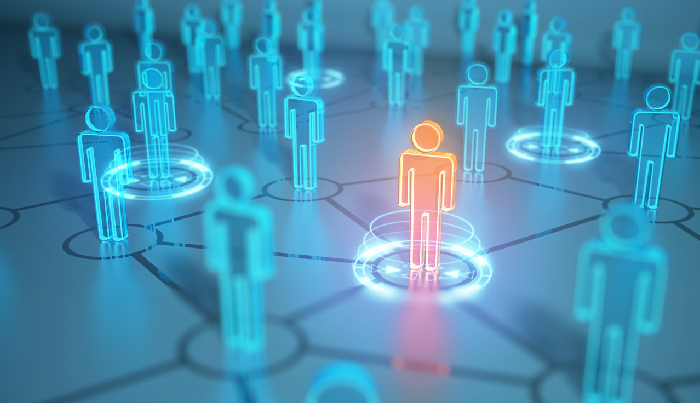 Historically, the process of operating the backend processes of your business—human resources, finance, professional services, etc.—were siloed and disparate departments. These antiquated practices caused a disjoint between the different entities, which cultivated an environment of lost information, decreased productivity, and miscommunication.
Fortunately, in today's business scape, there has been huge advancements in the technology that help you create a more unified solution for your backend operations. Referred to as Enterprise Resource Planning solutions, or ERPs, these platforms help companies plan, execute, and analyze business strategy for financial planning, talent acquisition, and scalability for the future. One such provider that is leading the pack of ERP players is Workday, a platform that NewConfig is intimately familiar with.
Workday is an all-in-one solution that centralizes all the inner workings of a business into one intuitive platform. As powerful and versatile Workday is, it is still a relatively new and burgeoning technology—it can be difficult to know where to look for the right hire.
When considering partnering with a  Workday headhunter, a generic agency won't be able to aptly pinpoint your next Workday hire. However, choosing to partner with a staffing agency like NewConfig, you are getting the benefits of a firm that is acutely familiar with Workday staffing, has access to a large talent pool, and will be considerate of your company's needs.
We have hands-on experience with Workday
The development, implementation, and maintenance of a Workday instance is no walk in the park. It takes a highly specialized individual (and often an entire team of experts) to customize, tailor, and scale the solution to fit your business needs. This means you need to have the help of a Workday headhunter in order to find the right team for the job.
NewConfig is steeped in the Workday landscape—we know what is required for the proper installation and upkeep of a successful Workday instance. All candidates that we work with are pre-screened for competency, so you can easily peruse potential hires for skills you require.  Workday headhunting couldn't be easier with NewConfig!
Gain access to our database of Workday candidates
Unfortunately, desperate times can sometimes call for desperate measures, for both candidates and companies. In a rush to find their next position, some Workday applicants can fluff up their resume and portfolio to put on airs in order to quickly land a job. On the other end, companies can expedite the research and vetting phase of potential candidates to fill the position and get a project underway. Neither of these avenues are conducive to a healthy future for your business.
Fortunately for you, NewConfig can help you sidestep any hasty Workday headhunter mistakes. In the past few years, we have invested heavily in bolstering our database of Workday specialists for you to choose from—these are the thousands of Workday experts that we have worked with in the past. Whether you are in need of Workday manager, developer, or consultant, NewConfig's massive candidate database has your next Workday hire waiting for you.
NewConfig listens to your needs.
While we know we are the bonafide experts in the field of Workday headhunters and have amassed an impressive catalogue of candidates in recent years, there's only one expert as to how your business works: you! And as such, we know and value the importance of your voice in the Workday hiring process.
NewConfig will work closely with you to intimately understand what it is that you wish to have Workday accomplish for your business. Once we have gathered all of your thoughts and requirements for the project, we can then begin to act as your adviser and set up a course of action to start the Workday headhunting process.
Workday is the easiest and most effective way to manage your backend office operations such as human resources, accounting, and professional services. However, it takes some know-how to customize and configure the platform to fit your business needs. NewConfig has been in the Workday headhunter space for years now, and we are well-versed in what it takes to hire a stellar team of Workday experts. Contact us today to learn how NewConfig can help your business get your Workday solution up and running!