Cybersecurity Recruitment Firm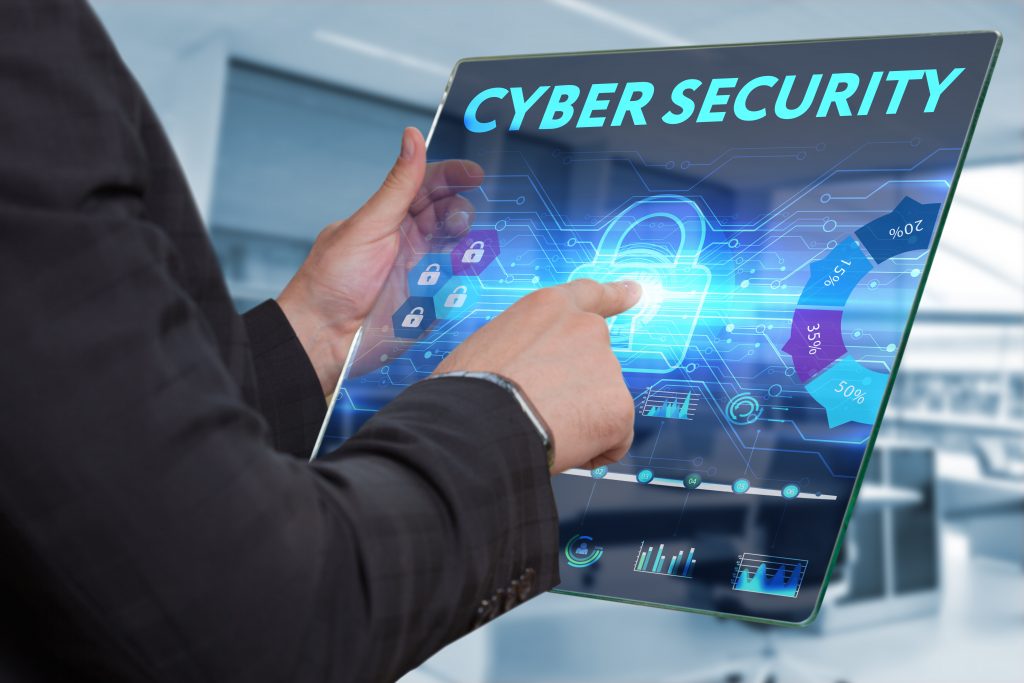 In recent years the rise in cybersecurity incidents has been matched by a dismaying shortage of cybersecurity talent. The lack has affected almost 75% of all organizations worldwide, nearly half of whom have experienced a cybersecurity incident in the last year (source).
From damaged reputations to financial loss, the consequences of these attacks can be devastating. Many firms scrambling for talent have resorted to hiring "corporate hackers," as The Wall Street Journal recently reported, with little or no cybersecurity experience.
Astute companies understand the necessity of hiring qualified and experienced cybersecurity professionals—no matter the shortages. This desire to hire experienced talent is why so many companies partner with top cybersecurity recruiting firms. NewConfig, a leader in cybersecurity recruitment, leverages a rich background in the IT world to source and hire the best cybersecurity candidates.
Cybersecurity Know-How
All cybersecurity recruitment firms are not created equal, and with so much on the line, you cannot trust your company's security to any recruiter. Unlike most so-called cybersecurity recruitment firms, NewConfig has a rich knowledge and experience in both IT and cybersecurity. Our expertise means we comprehend the nuances of cybersecurity positions as well as the importance of protecting your company and your customers.
Insider Cybersecurity Targeting
The unemployment percentage in the cybersecurity industry is effectively zero percent. The low unemployment rate means the right person for your position is likely working somewhere else. NewConfig's extensive industry experience means we have cultivated insider relationships with the top cybersecurity talent, including the top 1% of all candidates. To entice and hire the best talent, you need a recruitment agency with insider experience and connections—you need NewConfig.
Cybersecurity Leadership Sourcing
More and more companies are creating key leadership positions to manage risk across organizations. Perhaps you need a Chief Information Officer with extensive cybersecurity experience; or a Chief Information Security Officer who understands the dynamics of securing your enterprise. NewConfig is an executive staffing firm that specializes in IT and cybersecurity recruitment. Our recruiters have worked as executives as well as IT administrators and developers. Our unique background perfectly positions us to help you find C-level cybersecurity talent.
NewConfig Recruits a Variety of Cybersecurity Professionals:
---
Cyber Security Analyst

Cybersecurity Engineer

Cybersecurity Project Manager

R & D Cybersecurity Professional

Cyber Operations Planner

Penetration/Application Tester

Network & Cyber Security Manager

Senior Cyber Security Controls

VIce President of Cyber Security

Intrusion Analyst

Forensic Associate

Vulnerability Manager
Hear From Our Clients
As a CIO, finding the right talent is the key to building a successful organization and in today's market this can be a very challenging and daunting task!
Over the last three years, NewConfig LLC has been my "go-to" talent acquisition partner. Dmitry and Jason are the consummate professionals and are 100% committed to locating the right candidate, no matter how challenging or difficult or niche the experience requirements may be. Not only do they find qualified individuals that possess the required technical skills, they also focus on ensuring the candidate's fit within the culture of the company. Honestly, I don't know how they do it!
I would highly recommend giving NewConfig an opportunity to fill one of your open positions. I can almost guarantee you won't be disappointed!
Chief Information Officer at Exactech
We were really struggling to find Salesforce Developers in our area. Jason and the team really worked hard to find us some great candidates. It was a pleasure working with NewConfig and we look forward to partnering with them in the future for our needs.
Senior Director at Solera
Absolutely great working with Dmitry and everyone over at NewConfig! Quickly found us a great placement that has consistently impressed our team! Would absolutely use again!
Director of Operations at Christine Kane
Cannot say enough good things about NewConfig. When we needed help sourcing hard to fill roles at Pure Fishing and Jarden Home Brands, NewConfig was there for us. NewConfig helped us with roles in technologies such as Salesforce, SAP, IT Admin, and Peoplesoft. These guys are at the top of our industry in finding talent. Hands down great firm.
President at Maris Executive Search
We had an immediate need for a proven SAP Point of Sale Consultant for a complex SAP project. I called NewConfig. They emailed me back with a candidate the next day. NewConfig delivered an expert who helped develop SAP POS DM quickly and got the project back on track. NewConfig is my Go-To firm now.
Technical Resource Manager at Adecco
Excellent service, if you are looking for a staffing agency this company is simply the best. They were able to find very good candidates for our company, ranging from managerial positions to entry-level employees. Highly recommend.
President at NYWD
Need great recruiters to find executive-level talent? No one better in the field than NewConfig.
President at Fogel Law LLC