Executive Staffing Agency
Leave Your Business in the Hands of an Executive Staffing Agency – NewConfig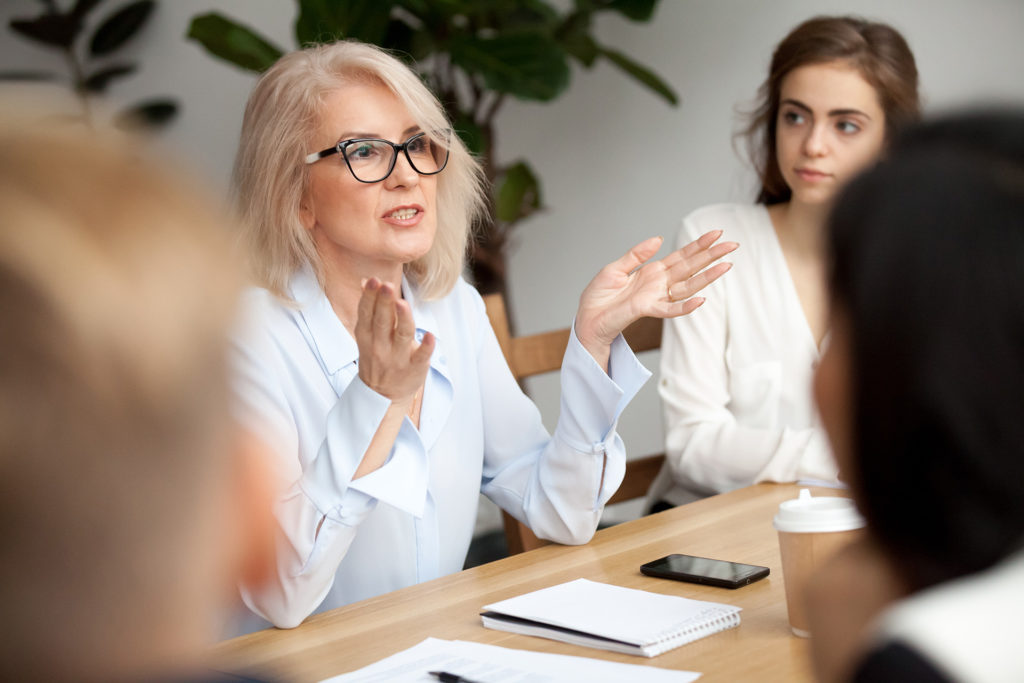 Executive Hires Matter
The executive suite of your business is the bonafide orchestrator of many elements within the organization. These vital players are paramount in not only maintaining the status quo but also paying attention to the market, building envelope-pushing strategy, and driving overall success for the organization.
However, finding the right executive hire to fit your needs is an increasingly difficult task. Pinpointing the candidate with the right skills, experience, and personality in an ever-saturated talent pool is no easy undertaking, and it could make or break the future of your business.
As such, you need a partner to aid in your executive search. NewConfig is a leader amongst executive staffing agencies, and we have the track record and network connections to find your next star executive. So, what do we look for in hiring top-caliber executives to ensure our clients' future success? Here are a few qualities we have noticed in candidates that help sculpt bright futures for businesses.
The Right Executive Empowers Employees
There has long existed an archetype of the grumpy boss: he is always "too busy" to talk and just seems overall distant from and indifferent to his employees. This is an antiquated mode of leading that has no place in the business world anymore.
According to Aon Hewitt's "Trends in Global Employee Engagement" report, only about two-thirds of employees feel engaged in their jobs. This other third of the workforce feels disenfranchised from their work. This, in turn, creates a stagnant environment and halts developmental growth for the business. These employees need a strong executive leader to listen as well as lead to get the best results.
John Zimmer, president of the popular ride-sharing app Lyft, identifies authenticity and kindness to employees as a key differentiator in business today.
"Treating people well is great for business; it is complementary to doing well in business," Zimmer says. "What I do know is that most businesses require other people to help you get where you need to go. Whether that's our employees, which we call team members, whether that's, in our case, the drivers or customers, passengers who are using the service, great service, great hospitality, treating people well, having a good set of values. That is great for business."
Finding the executive candidate that values his or her employees as much as the customer is one of the most effective ways to spur progress for your business. Being involved in the thoughts and ideas of their team members, employing active listening tactics, and exemplifying an overall strong presence with their team are all traits we strive to find at NewConfig. And when employees are actively engaged and committed to their work, that is when you garner the best results.
The Right Executive Can Help Future-Proof the Business
In our fast-paced, technologically driven world, one of the most prevalent stressors for any business is its future. How can we ensure that we are doing everything we can to be innovative? How do we remain relevant over our competitors? Put simply, you need to build an executive team that is clairvoyant, open to change, and able to breathe new life into the business. This search is made simple when you partner with NewConfig.
When you are looking to hire an executive-level team member, you aren't looking for someone to simply maintain the status quo. You are looking for a candidate with qualities that will improve operations within the company. Ajit Kambil, global research director for Deloitte, describes the ideal executive hire in the following ways:
Catalyst: Sparks positive change across the organization
Strategist: Provides financial leadership and vision for future performance
Operator: Oversees the day-to-day costs and services to maintain operation
Steward: Practices integrity in preserving the critical assets
However, Kambil says there is an issue that often comes about with new executive hires. CEOs want new hires to spend more on catalyst and strategist (60-70 percent) functions than on operator and steward (30-40 percent). Unfortunately, the opposite seems to happen more often than not in the new hire's first year.
"The key to a successful transition is to cross the chasm that divides the operator and functional stewardship roles from the higher-value strategist and catalyst faces that drive future business performance, and new executives need to accomplish this within their first year," Kambil says. "Indeed, not crossing the chasm can make for a short tenure."
This is a philosophy that we at NewConfig revere and practice as an executive staffing agency. We understand the inherent value that the C-suite has in positively changing the trajectory of your business. Employing an executive to be a game-changer and not a maintainer is what we do best.
You already know how important finding the right executive team is for the future of your business. NewConfig is here and ready today to help you start the journey to building an executive staff that empowers a successful tomorrow.
Let a professional executive staffing agency help you decide who to put at the wheel. Call us today!