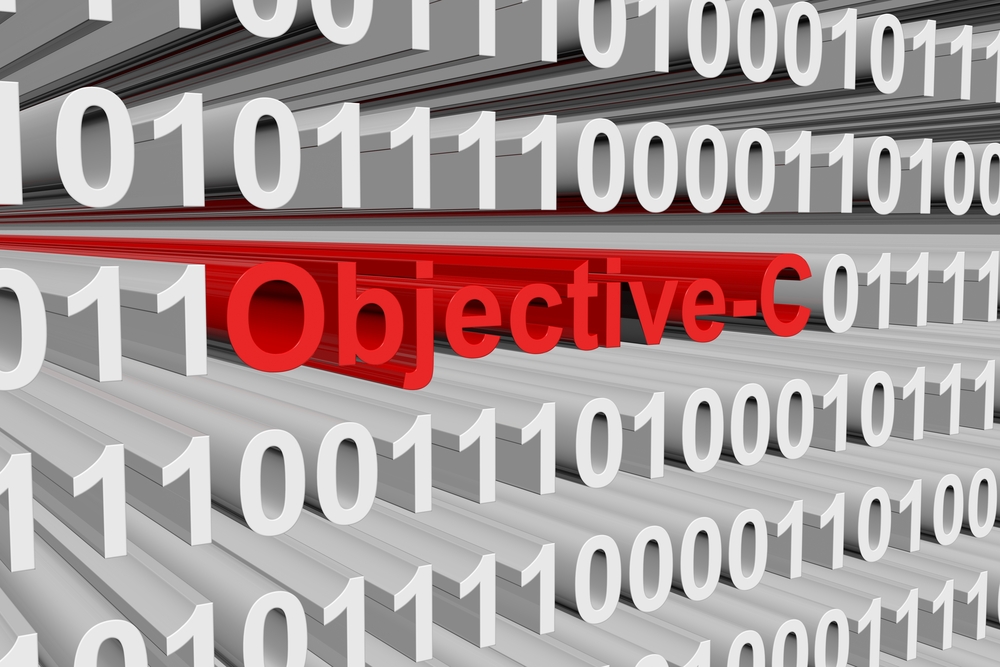 A recent survey on mobile apps estimated that by 2022, 6 billion users worldwide would download 258 apps each year at the cost of $26 per device. These numbers reveal a substantial growth from only a few years ago (2017), with mobile app users increasing by 56%. 
Agile businesses who follow consumer behaviors understand the need to adapt to this new "app economy," currently valued at over $6 trillion (source). However, to build a successful app, a business must find a capable developer fluent in programming languages.
NewConfig helps businesses recruit skilled professionals for Objective-C, the native language for writing Mac and iOS apps. While Objective-C web development is not the only way to build apps, the language is essential for macOS and iOS, Apple's two operating systems for desktop and mobile, respectively.
If you want to build the next hit iPhone app, you need the help of an Objective-C developer who can code language for appealing graphics, audio and video files, data and passwords, and much more.
But how do you find the right developer for your unique project?
Our vast experience sourcing and hiring developers fluent in the Objective-C development environment has revealed a few essential truths about Objective-C recruiting. To learn more about our recruiting firm, contact NewConfig's offices in Montgomery County today. And read below to learn more about recruiting developers for Objective-C.
How to Find the Right Objective-C Developer
Know the Market
You've likely heard about the developer shortage, which is more complicated than it seems. The lack makes finding developers even harder, but as Forbes notes, "the problem also has a lot to do with how most companies hire developers" (source). Companies must look beyond standard hiring practices and embrace flexibility to find true developer talent in a shrinking market.
One good option is partnering with an Objective-C recruiting firm that knows the market. In addition to our market knowledge, we have recruited Objective-C developers for many clients. Over time, we have built relationships with Objective-C experts.
Ask the Right Questions
Objective-C is an object-oriented programming language that Apple describes as "a small but powerful set of extensions to the standard ANSI C language" (source). If that relatively straightforward definition leaves you scratching your head, you understand the challenge of speaking fluently about the Objective-C development environment.
Unless you are a developer, you may not understand how to ask the right questions. To ensure your candidates know the language, find a capable developer to assist in the recruitment process. If you do not have a developer on staff who understands Objective-C web development and mobile development, you may need to partner with a capable recruiting firm.
Design a Test Unique to Your Project 
Most developers understand that an Objective-C job interview will include a test to gauge the applicant's capabilities in the Objective-C development environment. Of course, to create the test, you need a developer who understands the goals of your project and the programming language. Do not rely on generic online tests.
The best test will reveal suitability to your project. As above, you may not have an in-house professional to develop a test for you. An Objective-C recruiting firm can help you interpret your goals into a practical test.
Need Recruiting Guidance for Your Objective-C Development Project?
NewConfig is a recruitment company comprised of former executives and development professionals. We are uniquely suited to helping companies find talent for Objective-C web development and mobile app development projects.
To learn more, please call our offices in Montgomery County, PA today: 1-800-901-6526.
NewConfig recruits a variety of Objective C professionals:
---
Mobile Applications Developer

Objective C Architect

Software Engineer

Objective C Programmer

Big Data Scientist

Systems Engineer

IT Managers

VP of Engineering or IT

Front End Architect