SAP SuccessFactors Recruiting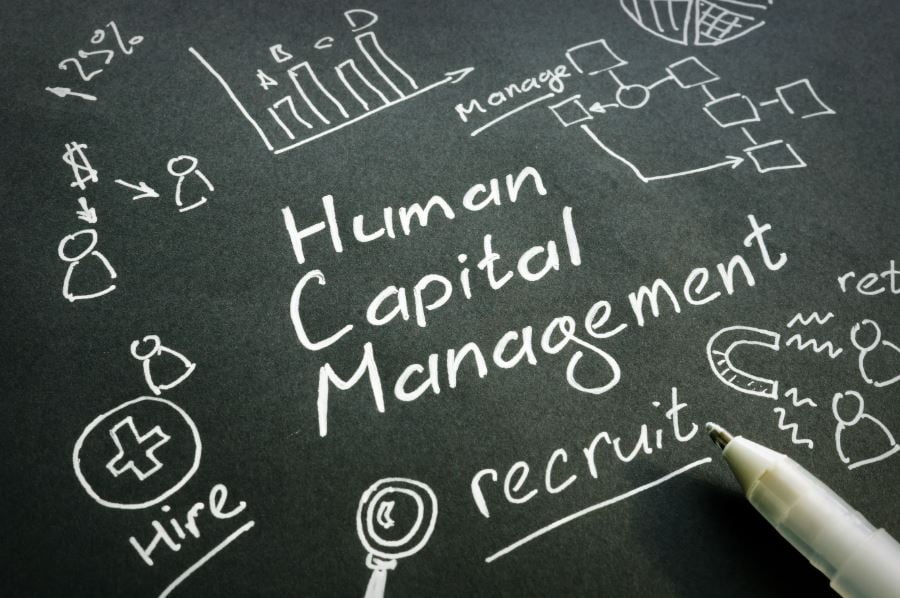 SAP SuccessFactors represents a merger of two cloud-based companies. Large and middle-sized businesses have long respected SAP as a premier ERP tool. In 2011, the ERP giant purchased SuccessFactors to improve the SAP Human Resource Management solution. Today, the demand for SAP SuccessFactors is accelerating, and the market views it as an industry-leading Human Capital Management (HCM) solution.
What is Human Capital Management?
As Tech Radar notes, HCM tools primarily help businesses perform "payroll and attendance," but additional tools include "training and development, recruitment and on-boarding" (source). In 2016, SAP SuccessFactors announced the launch of a recruitment tool, SAP Success Factors Recruiting Posting, "a cloud-based solution meant to help organizations hire the world's top talent."
SAP's new recruitment tool promised to get "the right people into the right roles quickly," and user reviews often cite how the application streamlines the recruitment process.
However, SAP SuccessFactors cannot replace the human work of recruitment: the fine art of sourcing, screening, and hiring applications from a pool of diverse applicants.
One needs an SAP SuccessFactors firm such as NewConfig to help them find the right people to use SAP SuccessFactors efficiently. NewConfig is a Sap SuccessFactors recruiting firm, meaning we help companies find SAP SuccessFactors professionals that help said companies maximize their investment in their SAP SuccessFactors system. To learn more about our SAP SuccessFactors recruiting firm, call our office in Montgomery County, PA: 1-800-901-6526.
Why Use a Recruiting Firm to Find Professionals to Optimize SAP SuccessFactors?
Choose the Right Candidates
SuccessFactors Recruiting Marketing includes an analytics dashboard that can help you attract and engage candidates. However, the tool cannot choose the best candidates for your position, and obviously, the software cannot interview candidates.
Enterprising firms who use SuccessFactors know that a viable recruitment professional is crucial to the success of any hiring campaign. However, many businesses do not need recruitment pros full time. Outsourcing recruitment configuration in SAP SuccessFactors to an SAP SuccessFactors recruiting firm is often the best way to ensure you use the tool correctly to choose the best candidates for your position.
Technical Knowledge 
SAP's SuccessFactors can help recruitment departments win even more talented candidates to the firm's team. But even with the tool, recruitment campaigns often face the same challenges: a shortage of talent, competition for the best applicants, and recruiters who lack the technical knowledge to ask the right questions.
Partnering with an SAP SuccessFactors recruiting firm like NewConfig can help you face the timeless challenges of configuring SAP SuccessFactors correctly. Our recruitment team includes IT professionals who can help you optimize your SuccessFactors user experience (see below) while also ensuring your firm is asking the right questions.
Optimize Your User Experience 
The work of HR and recruitment is complex. As SAP notes, "the complexity inherent in HR Reporting and Analytics can be a challenge for any user without the right tools at their disposal." And yes, SAP SuccessFactors is a great tool—if you use it in the right way.
A good SAP SuccessFactors recruiting firm can help you review your current system to support your recruitment processes effectively. Have you failed at recruitment in the past? SAP's recruitment tool cannot fix faulty processes. To succeed, you need the right tools and the right people.
By fixing any problems and creating viable solutions, a good recruitment firm will ensure your optimizing user experience.
NewConfig is the rare SAP SuccessFactors recruitment firm that can help you optimize your SAP SuccessFactors recruiting efforts to ensure a successful hire. To learn more, contact our offices in Montgomery County, PA, today.